Looking for amazing party entertainment at your next gathering? Robbie is the Party Magician you're looking for!
For an unforgettable and astounding and fun Magic Show give Robbie a call.
No matter what the occasion adult birthday party or any celebration. Party Magician Robbie Cannon can make your event something everybody will be talking about.
Robbie can customize his show to fit your party needs. From walking around table to table or person to person, doing mind blowing card tricks and mentalism. Phoenix Party Magician Robbie will leave your guests jaws dropped on the floor and saying "How in the world did he do that!"
Party magician Robbie also offers an awesome stage show making doves appear and disappear, an amazing rabbit appearance, fire eating and escapes.
If you're looking for an adult party magician look no further. Robbie Cannon has been a Party Magician for over 25 years. Performing magic from Florida to Alaska.
If you're planning a party and need an entertainment idea that can't be matched, Robbie is the only Party Magician in Phoenix with over 100, 5 star reviews.
Book Robbie now as your next party entertainer!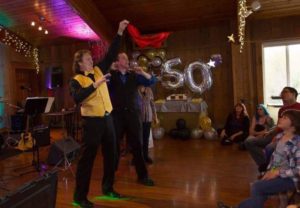 My magic shows for adults last about an hour. High energy high impact show. I will customize my magic show for your event. I also can do close up/walk around magic at events as well.
Check out my reviews on Facebook!