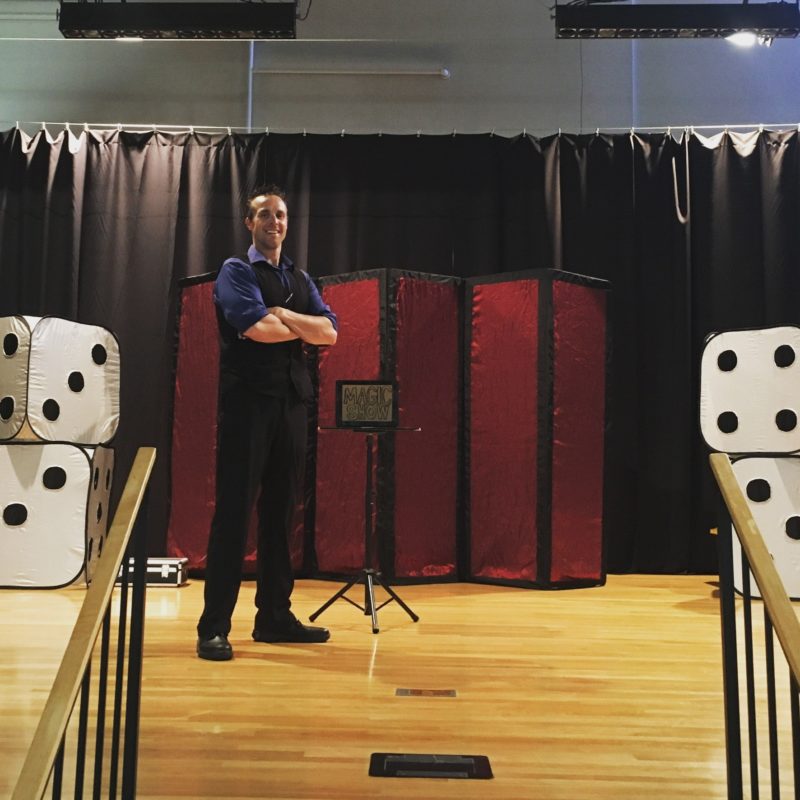 Looking for the Best Corporate entertainment in the Phoenix area for your next event?
No need to look any further! Corporate Magician Robbie Cannon is known for his sensational and hilarious magic show. Robert Cannon has performed at corporate events from Florida to Alaska.
Need your CEO or guest of honor to appear on stage? Robbie can make that happen!
Looking to impress your corporate guests with the best corporate magician in the Phoenix area?
Robbie's stage show is totally customizable for your corporate entertainment needs. Robbie can walk from guest to guest or table to table entertaining your corporate guests.
Need a full stage magic show? From making doves appear out of no where then disappear into thin air. To an amazing appearance of a rabbit that will make your guests jaws drop to the floor.
Robbie can even perform the most mind blowing mentalism that will leave your guys saying how did he do that?
Robbie is Phoenix's top choice magician for corporate entertainment! With over 100, 5 star reviews you can see why Robbie has been voted best corporate Magician in Phoenix! For over 25 years Robbie has been amazing people with his magic shows all over the United States.
Don't hesitate, book Robert Cannon as your Corporate Magician!